IELTS at Melton College, York
IELTS is the International English Language Testing System and is jointly owned by British Council; IDP: IELTS Australia and Cambridge English Language Assessment.
IELTS scores are accepted by over 10,000+ recognising organisations and delivered in 1100 locations worldwide. In the last year, 3,000,000 people took the IELTS test!
Melton College, the only IELTS Centre in York!
We are an 'open' exam centre which means that you do not need to be one of our students to take a test at Melton College.  We do, however, run a variety of preparation options, currently all online. To discuss your needs, please email booking@meltoncollege.co.uk. Private tuition, an excellent option for those preparing for IELTS, costs as little as £30 per hour.
The College is approximately a 15 minute walk from York Railway Station (see map).
Exam centre opening times: Tuesday – Saturday from 09.00 to 16.00. 
Need Accommodation?
Melton College owns Melton Guest House – next door to the College!  For exam candidates we can provide B&B at a special rate of £75 (single)  £105 (twin).  For more details and to book, please contact: booking@meltoncollege.co.uk
Paper-based and Computer-delivered tests
Melton College offers both IELTS on Paper and the IELTS on Computer tests. For more information please click here where you can also find IELTS on Computer familiarisation and practice tests. These practice tests allow you to see the format of the test on computer so you know what to expect when your take your live test.
Applying for an IELTS test  
To apply for an IELTS test at Melton College or to check test date availability, please click here –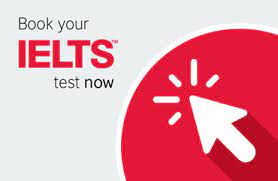 If you are planning on taking a pre-sessional course or a foundation course at a British University, you may need to take your IELTS exam at an IELTS for UKVI test centre. Melton College is NOT an IELTS for UKVI test centre. Please see the following link for more information 'UKV1 Brochure'. We recommend that all test takers read the official 'Information for Candidates' document before sitting the IELTS exam. It contains valuable information about the application process, exam format, example questions, and a description of the IELTS results band scale. You can download and print a copy from the blue Downloads box on this page.
There are three stages to booking your IELTS test:
Check the availability and select your test date (you will now be able to choose the time for your speaking test)
Create an account with the British Council.
Book and pay (if you are under 18, you will need your parent or guardian to book the test for you)
All sections of the test (Listening, Reading, Writing and Speaking) will be held on the same day. 
The IELTS test fee is £190.00 in 2023 and £200.00 in 2024 and you can pay for your exam in any of the following ways:
Bank Transfer (see the 'Paying for an Exam' link in green on the left of this page)
Telephone (you can call the College to pay over the phone. The Exam Centre is currently open on Tuesdays and Thursdays from 1000~1600. Please have your credit/debit card to hand)
Cash (call into Melton College or use secure mail)
Credit/Debit card (you can find the card payment form in the blue Downloads box on this page).
IELTS
FEE
NOTES 
Exam 2023 
£190.00
Must be paid within 3 days of application unless the test date is less then 3 days away, the we require immediate payment
Exam 2024 
£200.00
Must be paid within 3 days of application unless the test date is less then 3 days away, the we require immediate payment 
Additional Test Report Form
£15.00 per copy

First five copies are free if requested for institutions up to 2 years after test registration

Test Takers receive one personal copy of the test report form 

Postage Fee (for additional test report forms)
Varies
Contact Melton College for a quote 
Cancellation Fee
£0.00 – £25.00
This fee varies on how much notice you give – please contact ielts@meltoncollege.co.uk for more information 
Test Date Transfer Fee
£0.00- £25.00
This fee varies on how much notice you give – please contact ielts@meltoncollege.co.uk for more information 
Enquiry on Result (remark)
£110.00
See details below
Important Information
Confirmation
We will send confirmation of your exam date by email. Please check your email account before contacting Melton College about your exam application. Please read the email attachments carefully as they will tell you important information about your exam. If you have not received a confirmation email from Melton College one week after you have applied, please contact us as you may not have a place on the exam.  All speaking tests will be held on the same day as the main exam, at Melton College. 
At the College
We have a small café where you can purchase hot and cold drinks and a selection of snacks. We also have water fountains in the college for you to fill your own water bottles. We can accept both cash and card payments in the cafe. Parking at the College is limited and not guaranteed. Local car parks are available as well as limited on-street parking.
Preparation Material
IELTS Preparation Materials
IELTS Ready Premium features 40 full practice tests and provides writing practice with model answers to show you what examiners are looking for to help you achieve your goal. Feedback is provided on every listening and reading question with familiarisation videos to help you prepare. Access IELTS Ready here – IELTS Ready 
IELTS Study Pack includes a series of webinar recordings to guide you through each stage of preparing for your test, with detailed study plans for listening, reading, writing and speaking and practice tests to check your test readiness. Sign up here – IELTS Study Pack 
Free IELTS Mobile Apps – allow you to learn English flexibly – wherever you are and whenever you want to prepare – IELTS Mobile Apps 
Results
IELTS on Paper – 13 calendar days from test date
IELTS on Computer – 3 – 5 calendar days from test date 
You will receive an email once your results are available and you will log on to your Test Taker Portal (where you booked your test) to view your result. All results will be posted to the address stated on your application form on the next working day following results release. Test report forms are posted by Royal Mail First Class post which takes 1-3 days to reach a UK address. We are not permitted to give out results over the phone or by email. 
Additional Test Result Forms
From the point of registration and up to 2 years following the test date, test takers can request centres to send their results electronically or by post to up to five recognising organisations of their choice. Centres will not charge an administration fee for this service but results sent by post may incur a postage charge. If you require more than five copies of your result, a fee of £15.00 per copy will be charged. To send results electronically, the receiving organisation must have registered with the TRF Verification Service. If they are not registered, only postal copies can be sent. 
Enquiry on Result
Test takers who are unhappy with their exam result can apply for an IELTS Enquiry on Result (remark). You can make an application for all or any of the sections (Listening, Reading, Writing, Speaking) to be remarked by an independent examiner at the British Council. The fee is £110.00.  The fee for the remark will be refunded in full if the mark is changed. The fee is the same if you want all sections remarked or just one. The outcome of your Enquiry of Result (EOR) can become available on the same day as your application and up to 21 days after your application. The turnaround time of your application will depend on several factors, including the number of sections requested for remark. Please note that the British Council performs the remark -Melton College cannot influence the speed of this process. If you decide to proceed, you need to request the remark via the Test Taker Portal, where you booked your test. You can pay the fee via bank transfer or credit/debit card.  The fee must be paid at the time of request. Requests for a remark must be made within six weeks of the test date. Requests for a remark received after this deadline will NOT be considered.  If your score is changed, you will need to send the original test report form back for a new one to be issued. Please make sure you have your test report form in your possession BEFORE you apply for an IELTS Enquiry on Result.
Cancelling or Transferring your Exam
You can cancel your IELTS test registration at any time before taking your test by notifying us.  Refund terms depend upon when you cancel and whether exceptional circumstances apply. 
1. Test taker exceptions
You may make a case for exceptional circumstances to your test centre before the test, and up to five calendar days after the test date, if you did not attend the test. Your test centre will respond to you within seven working days of receiving your case in writing. Your test centre will assess your case for exceptional circumstances.  All cases for exceptional circumstances and supporting evidence must be received by your test centre before, or no later than, five calendar days after the scheduled test date. If your test centre approves your case, you will receive a refund. Please be aware that refunds can take four to six weeks to process.
We define exceptional circumstances as:
·         Serious medical conditions which prevent you from attending or performing normally on test day. Conditions such as these require supporting evidence of a medical certificate from a qualified medical practitioner
·         Evidence of bereavement, trauma or other forms of significant hardship
·         Military service
You may change your test date at any time before the test. However, depending on when you make your transfer request – that is, how near to the test day – your request may be treated as a cancellation. You must select a test date, where available, within three months from your original test date. If your preferred test date is more than three months after your original test date, your transfer will be treated as a cancellation. You can only transfer to another date at Melton College and you can only transfer the same booking once. There is a £25.00 transfer fee.
Special Requirements
Melton College make every effort to assist test takers with accessibility requirements. IELTS provides a comprehensive service for test takers who have special requirements, including specific learning difficulties, hearing difficulties and visual difficulties, medical conditions or infant feeding.
If you require special requirements to be made e.g. extra time or a modified version of IELTS, you must give us six weeks' notice. Please contact katie.davis@meltoncollege.co,uk for more information.  
Complaints
If you are unhappy with any aspect of the Melton College IELTS Test Centre service and wish to make a complaint, please talk to the IELTS Administrator on the day of the test. Alternatively, you can send a letter or email (ielts@meltoncollege.co.uk)  to our office detailing the problem. You must do this within five days of your test. We will respond to you within 48 hours. Melton College will not accept complaints relating to the conduct of the test after results have been issued. Please see – https://www.ielts.org/for-test-takers/ielts-complaints-policy – for more details. 
Ensuring Quality and Fairness 
The IELTS test partners ensure that delivery of the test is both consistent and secure through rigorous training and continual monitoring of test centres and examiners. More information about how the test is developed and scored can be found here
Frequently Asked Questions 
You can find the answer to most questions in the FAQ's in the blue downloads box on this page. If you have any further questions, please contact: ielts@meltoncollege.co.uk  
Feedback
Melton College is committed to providing a pleasant IELTS test day experience for all test takers and welcomes comments and feedback on how to improve our service. Please email katie.davis@meltoncollege.co.uk with anything you would like to raise.