Directions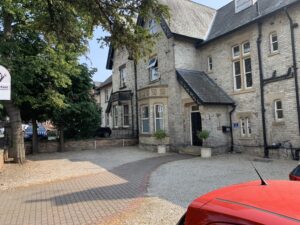 York is half-way between London and Edinburgh on the fastest railway line in the UK. York also has a direct link to Manchester, the biggest airport in the North of England with flights to hundreds of destinations in Europe and around the world!
Most people travel to the UK by air and then by train or taxi to York. This page has detailed information for guests arriving at the closest major airports – Manchester and Leeds – as well as from other airports. There is also information for those arriving by train or by car.
Manchester Airport has a direct rail link to York. This makes Manchester Airport a good choice for your arrival airport. Manchester has a good selection of European flights including a number of flights to all the main "European Gateway" airports. Manchester also has a number of long-haul flights.
See www.manchesterairport.co.uk for details.
Leeds Bradford Airport is the closest to York (45 minutes by road). Leeds Bradford has good connections, particularly during the summer, to European holiday destinations. Leeds Bradford also has excellent connections to Amsterdam Airport.
The Amsterdam connection is ideal for long-haul students and is also a good choice for younger students travelling as "unaccompanied minors".
See www.leedsbradfordairport.co.uk for details.
The excellent services offered by Manchester and Leeds Bradford mean that you do not have to travel through London's busy airports! Of course, if you would prefer to fly in to a London airport, then York also has the advantage of a high speed rail link to London.
York is situated close to the M1 motorway from London and the M62 motorway from Manchester. York is about a one-hour drive from the Ferry Port in Hull. Parking is available at the College and guaranteed parking is available for guests staying at Melton Guest House, our hotel next to the College.