Our Staff
Melton College has always been a family school. It was founded in 1962 by Finn and Elizabeth Hjort. Since then it has evolved into one of the most respected language schools in the UK.
Andrew Hjort MA (App Ling) BA (Hons) PGCE (TEF/SL)
Principal
Andrew has overall responsibility for all aspects of Melton College. He is especially involved in marketing and promotion and represents the College at promotional events. Andrew is also actively involved in EnglishUK and EnglishUK North.
Andrew has been Principal since January 2003, having worked at Melton College since 1986, becoming Director of Studies in 1993. He studied Philosophy and Linguistics at University College, Bangor (Wales), where he did research on the use of essays in placement tests. He also studied teaching English as a second or foreign language, during which time he worked in Birmingham and Valencia (Spain).
Andrew was a member of ARELS General Council for four years, chaired the ARELS Sub-Committee on Criteria and was the ARELS representative on the Accreditation Scheme Review Committee. He was Chair of the English UK Accreditation and Professional Services Board for many years and currently represents EnglishUK on the main board of AccreditationUK.  Andrew is also the co-ordinator of the English UK North. Andrew's other interests are mountaineering, skiing, climbing and classical music.
Other qualifications:
HSE First Aid At Work
First Aid Trainer
SPA Climbing Instructor
MLTB Summer Mountain Leader
SnowSport England Level 2 Instructor
BASI Level 2 Instructor
BASI Mountain Coach
SnowSport England Level 4 Apline Race Official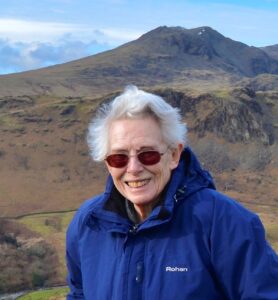 Elizabeth Hiley MA
Emeritus Principal
Elizabeth founded Melton College, with her husband, Finn Hjort, in 1963. She is still involved with our 50+ programmes and is a useful source of advice!
Elizabeth Hiley was born in Leeds. She studied French and English Literature at Trinity College, Dublin. After university, Elizabeth taught English language and literature in Normanton before founding Melton College with her husband in 1962.
Elizabeth is a former Chairman of ARELS. She is also a former Chairman of FELCO, and of the ARELS Welfare Committee.
She was a magistrate in York for 30 years and is a former Chairman of the York Bench. In her spare time she is a keen walker and gardener. Elizabeth is also a trained volunteer guide at York Minster.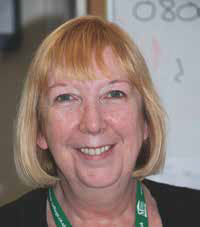 Denise Lloyd BA (Hons)
Head of Student Services
Denise is responsible for accommodation, including the selection and induction of homestay hosts, transfer arrangements for individuals and groups.
Denise was born and educated in Northumberland. She lived in Botswana from 1980, and previously, Zambia for five years. Whilst in Botswana she helped established a Ballet School and ran a Cub Scout Pack. Denise gained her BA (Hons) degree in English at Witwatersrand University, Johannesburg. She has a great love of classical music and ballet and has an eclectic taste in reading.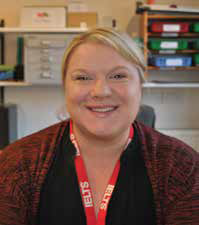 Katie Davis
Exam Centre Manager
Katie is responsible for managing the various exams run by Melton College. She also runs exams for Melton College at various other venues.
Katie has always lived in York, and likes to explore the city in her free time. Katie has travelled extensively throughout South-East Asia, finding Vietnam to be her favourite country because of its beautiful scenery, diverse culture and friendly people. Katie is interested in cinema, comedy, current affairs and music, and likes to socialise with her friends. When she has the time, Katie enjoys charity fundraising and has recently done a parachute jump for Cancer Research UK in the Lake District.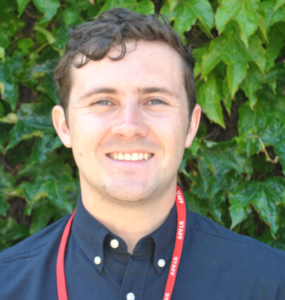 Jake Millson BA (Hons) in English Language and Linguistics CELTA
Teacher
Jake started teaching in 2014, completing the CELTA as part of his English Language & Linguistics degree here in York.
Jake spent four years teaching in Málaga, Spain, before being drawn back to York.
When he's not in the classroom, you might find him playing tennis, practicing his Spanish, or looking for new adventures around the city.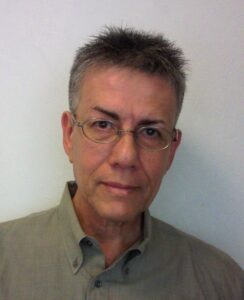 Richard O'Neill MA, BA (Hons), LTCL DipTESOL
Director of Studies
Richard is responsible for making sure that courses at Melton College meet the needs of our students and that the teaching is of the highest possible standard.
Richard was born in Malaysia and moved to the UK with his family when he was eight. He studied philosophy at the University of Sussex before moving to Japan, where he worked for 20 years as a teacher, academic manager and materials designer. He has taught and written courses and texts for English language learners of all ages and levels, including Unlocked Pre-intermediate, a skills-based course book published by Cambridge University Press.
In his spare time, Richard enjoys cooking for friends, baking bread and playing with his cats.