Our Staff
Melton College has always been a family school. It was founded in 1962 by Finn and Elizabeth Hjort. Since then it has evolved into one of the most respected language schools in the UK.
Andrew Hjort
Principal
Andrew has overall responsibility for all aspects of Melton College. He is especially involved in marketing and promotion and represents the College at promotional events. Andrew is also actively involved in EnglishUK and EnglishUK North.
Andrew has been Principal since January 2003, having worked at Melton College since 1986, becoming Director of Studies in 1993. He studied Philosophy and Linguistics at University College, Bangor (Wales), where he did research on the use of essays in placement tests. He also studied teaching English as a second or foreign language, during which time he worked in Birmingham and Valencia (Spain).
Andrew was a member of ARELS General Council for four years, chaired the ARELS Sub-Committee on Criteria and was the ARELS representative on the Accreditation Scheme Review Committee. He is now Chair of the English UK Accreditation and Professional Services Board and is also the co-ordinator of the English UK North Academic Conference. Andrew's other interests are mountaineering, skiing, climbing and classical music.
BA (Hons)
PGCE (TEF/SL)
HSE First Aid At Work
First Aid Trainer
SPA Climbing Instructor
MLTB Summer Mountain Leader
ASSI Ski Instructor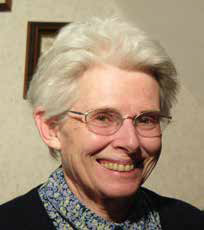 Elizabeth Hiley
Emeritus Principal
Elizabeth founded Melton College, with her husband, Finn Hjort, in 1963. She is still involved with our 50+ programmes and is a useful source of advice!
Elizabeth Hiley was born in Leeds. She studied French and English Literature at Trinity College, Dublin. After university, Elizabeth taught English language and literature in Normanton before founding Melton College with her husband in 1962.
Elizabeth is a former Chairman of ARELS. She is also a former Chairman of FELCO, and of the ARELS Welfare Committee.
She was a magistrate in York for 30 years and is a former Chairman of the York Bench. In her spare time she is a keen walker and gardener. Elizabeth is also a trained volunteer guide at York Minster.
MA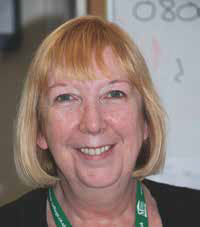 Denise Lloyd
Head of Student Services and Welfare Officer
Denise is responsible for accommodation, including the selection and induction of homestay hosts, transfer arrangements for individuals and groups and is also the College Welfare Officer and Child Welfare Officer.
Denise was born and educated in Northumberland. She lived in Botswana from 1980, and previously, Zambia for five years. Whilst in Botswana she helped established a Ballet School and ran a Cub Scout Pack. Denise gained her BA (Hons) degree in English at Witwatersrand University, Johannesburg. She has a great love of classical music and ballet and has an eclectic taste in reading.
BA (Hons)
Tim Ashurst
Academic Manager
Tim is in charge of all our courses. He is responsible for course design, timetabling, staff selection and inductions.
Tim was born in Leicestershire and went to university in Yorkshire gaining a BA (Hons) in Historical and Political Studies. After teaching in Turkey for two years he went on to teach and manage in a school in Trieste, Italy. In his free time he enjoys reading, writing, travelling, playing rugby and studying history.
BA (Hons)
DELTA
Jane Rowell
Senior Teacher
Jane is one of our Senior Teachers. She has a special responsibility for material selection and development and the integration of activities with classroom lessons.
Daniel Graham
Teacher and E-Learning Manager
Daniel is one of our teachers. He is also responsible for providing assistance and advice to staff and students using Melton E-Learning.
Daniel grew up in Yorkshire.  After obtaining his BSc (Hons) degree in Geography at the University of Derby, he went travelling around South East Asia.  He travelled extensively around Northern Sumatra and Vietnam where he picked up a functional use of both languages.
Daniel taught in China and at a university in Vietnam for over 5 years.  On his return to the UK he acquired his CELTA.
In his free time, Daniel enjoys walking and bouldering in the local National Park.
BSc (Hons)
CELTA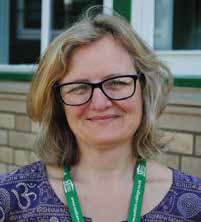 Anna Claudia Morgavi
Student Experience Organiser
Anna Claudia is in charge of planning and running all of our excursions and social events. She also manages the Café.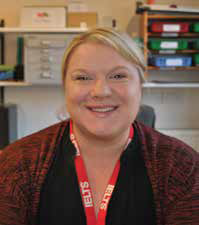 Katie Davis
Exam Centre Manager
Katie is responsible for managing the various exams run by Melton College. She also runs exams for Melton College at various other venues.
Katie has always lived in York, and likes to explore the city in her free time. Katie has travelled extensively throughout South-East Asia, finding Vietnam to be her favourite country because of its beautiful scenery, diverse culture and friendly people. Katie is interested in cinema, comedy, current affairs and music, and likes to socialise with her friends. When she has the time, Katie enjoys charity fundraising and has recently done a parachute jump for Cancer Research UK in the Lake District.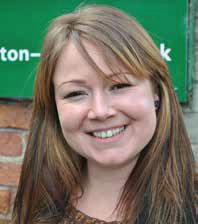 Sara Mountain
Administrative Assistant
Sara works alongside Katie in the day-to-day administration duties associated with exams at Melton College.